NOTÍCIAS RECENTES
ÚLTIMAS NOTÍCIAS
ARQUIVO DE NOTÍCIAS
2005-2010 Elvis Collectors Brasil. Os textos e o layout desse site são de propriedade do mesmo. É proibida a cópia dos mesmos sem a expressa autorização do proprietário, sob as penas da lei.
HOME
IMPORTANTE: AS INFORMAÇÕES SOBRE CDs E DEMAIS PRODUTOS TEM CARÁTER MERAMENTE INFORMATIVO. O ELVIS COLLECTORS BRASIL E SEUS PROPRIETÁRIOS NÃO PROMOVEM, APOIAM, ENDOSSAM OU COMERCIALIZAM OS PRODUTOS QUE APARECEM NO MESMO.

Dois novos livros devem em breve ser lançados pela FTD. O primeiro é The Best Of British - The HMV Years 1956-1958, que documenta os compactos de Elvis lançados pelo selo britânico HMV. Além de detalhes dos lançamentos e entrevistas com os autores das canções, a FTD promete mais de 1000 fotos raras e nunca antes publicadas.
O segundo livro, entitulado Summer Of 61 foca no período de gravações do filme Follow That Dream e nas respectivas sessões de estúdio. Segundo a produtora, além de recortes de jornais e memorabilia da época, mais de 200 fotos nunca antes publicadas farão parte do livro. Ambos os livros serão acompanhados de CDs com material relacionado aos períodos cobertos, mas sem faixas inéditas.
Na contracapa de Summer of 61 ha a menção de um DVD contendo uma filmagem inédita em 35mm de Elvis no set de filmagem.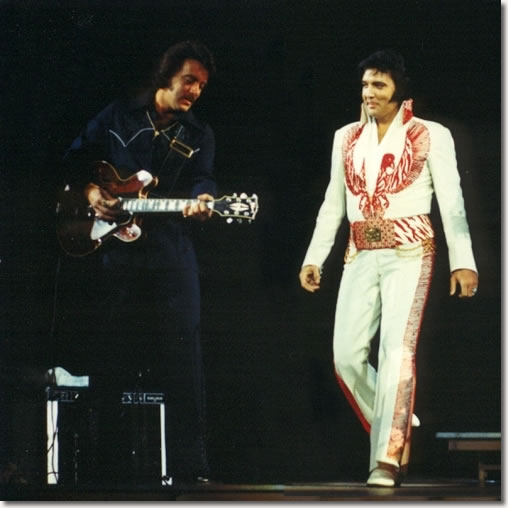 Ontem, dia 11 de Janeiro de 2013, John Wilkinson despediu-se definitivamente, aos 67 anos, após uma longa batalha contra o câncer. John, como todo fã de Elvis sabe, era o guitarrista acústico de Elvis e junto com James Burton foi o único membro da banda que nunca perdeu um show.
Em 2006 fui honrado com a possibilidade de entrevistá-lo para o site. Em nossa conversa por telefone John supreendeu-me por sua amabilidade e principalmente pela maneira humilde com a qual levou nosso bate-papo. John era um cara totalmente pé no chão, que em nenhum momento usou de sua relação com Elvis para se engrandecer.
Durante algum tempo trocamos e-mails triviais e fiquei muito grato quando algumas semanas depois, John me enviou sua biografia e algumas fotos autografadas.
Na primeira página do livro, John escreveu: "Para meu novo amigo, Sergio, John Wilkinson"
À época, aos fãs do Brasil, John enviou uma mensagem: "Transmita aos fãs,aos caros amigos do Brasil, meu carinho e os melhores votos. Espero um dia ser convidado para o Brasil e me apresentar a eles. Diga a eles, que assim como Elvis, nós nos importamos com os fãs. Sinceramente. Diga também que Elvis era um homem decente, que amava seus fãs e ensinou a todos nos sobre amor e amizade."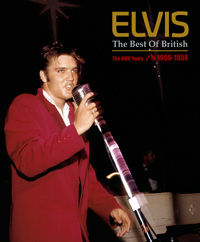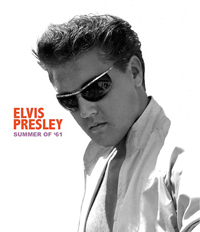 Uma nova série de bootlegs em 5 volumes promete material inédito da primeira parte dos anos 60, gravado em Nashville e Hollywood, confira os primeiros volumes Top Notch Nashville e Live Love Hollywood:











A Audionics lançará em breve Aloha, Jerry, título do CD que irá conter o show de encerramento da primeira temporada em Vegas de 1973. Esse foi o último show de Jerry, que ficaria fora por dois anos.
Como material bônus a gravadora incluiu partes de um soundboard incompleto e recém descoberto.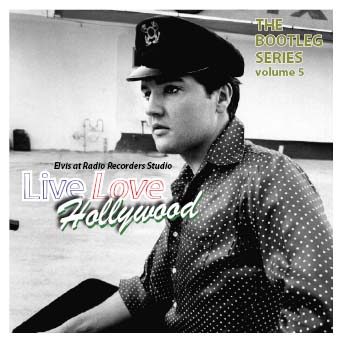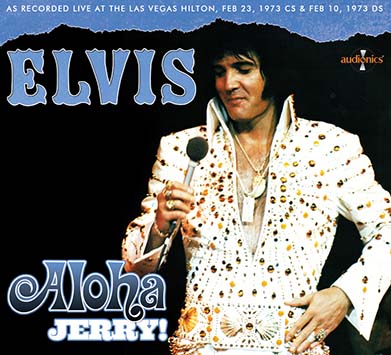 A FTD anunciou os próximos lançamentos para Abril. Serão 2 discos de Estúdio, From Elvis In Memphis e Stay Away, Joe, On Stage em vinil, e o já anunciado livro, Summer ´61. Confira o conteúdo dos CDs: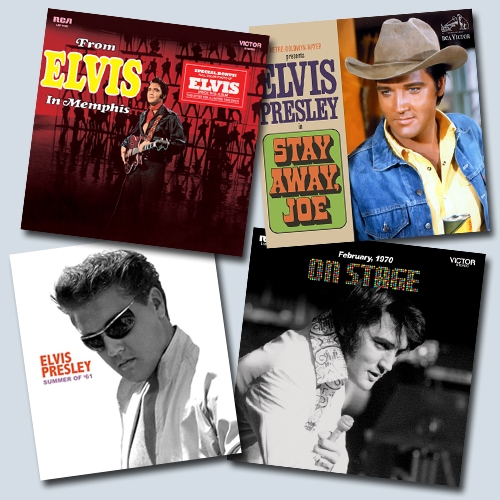 Uma nova produtora independente anunciou o lançamento de uma box contendo livro e DVDs com mais de 100 minutos de material inédito dos filmes On Tour e Thats The Way It Is.. O pacote foi estranhamente intitulado de He Didnt Comeback...We Did!.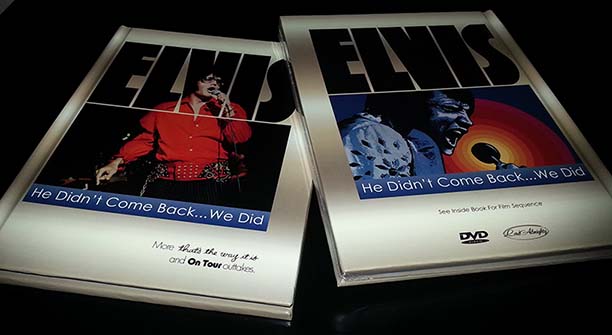 O famoso show de Elvis em Ashville, no dia 23 de Julho de 1975 vai ganhar mais uma versão. Dessa vez a Straight Arrow encontrou um tape de platéia gravado com dois microfones, o que garante uma espécie de gravação em Stereo. Southern Gypsy Magic será lançado em breve.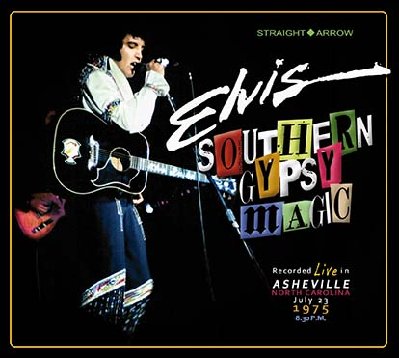 Um dos mais importantes momentos na história da música do século 20 vai a leilão em Abril. O acetato da canção That´s All Right Mama que o DJ Dewey Phillips tocou em seu programa de rádio em Memphis, na noite de 7 de Julho de 1954, é a única cópia que sobreviveu. No disco está o nome de Elvis, Bill e Scotty e da emissora de Dewey: WHBQ. Espera-se que os lances ultrapassem a marca de U$ 65.000.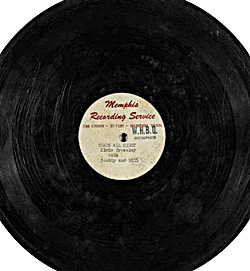 Morreu nessa Quarta- Feira, o integrante do grupo vocal The Jordanaires, Gordon Stoker. Gordon participou de momentos pivotais da carreira de Elvis, nos anos 50, e fez parte da revolução cultural criada pelo Rock. Junto com outros membros do grupo, sua participação ficou registrada em diversos álbuns de estúdio e trilhas sonoras dos anos 50 e 60. Gordon estava com 88 anos.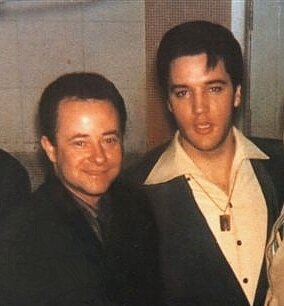 A 2 Share anunciou as datas e os valores para o Elvis In Concert 2013 e para a exposição The Elvis Experience.
Os shows ocorrerão em São Paulo, Porto Alegre, Recife, Belo Horizonte, Brasília, Rio De Janeiro e Curitiba. A produtora montou um site especial para orientação e venda dos ingressos que a princípio estão com desconto de 50% para a pré-venda das cidades de São Paulo, Porto Alegre e Recife, para clientes Ourocap.
Acese o link para mais informações:

http://elvis2013.com.br/

A revista Veja publicou nessa semana na seção DISCO, uma pequena e muito positiva crítica ao álbum Aloha From Hawaii - Legacy Edition.
O CD Duplo chegou essa semana as lojas brasileiras e traz o disco original de 1973 e o ensaio lançado no início da década de 90 com novas mixagens e remasterizações. Junto com os CDs, um livreto traz fotos e informações sobre o maior espetáculo de Elvis na TV.












Um novo CD contendo dois shows da 1ª temporada de Elvis em Vegas, no ano de 1972, será lançado pela Straight Arrow. Com o nome de To Live And Die In Dixie, as gravações de platéia trazem os shows do dia 19 de Fevereiro, próximos do fim da temporada.
Várias canções novas que se tornariam clássicos do repertório ao vivo, fizeram suas estréias nessa estadia. Confira: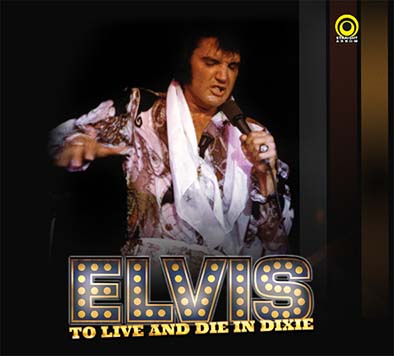 A gravadora Venus irá lançar o primeiro concerto inédito da sua história. Trata-se do show do dia 22 de Agosto de 1972. Segundo informações divulgadas pelo selo, o CD virá com uma qualidade sonora excepcional e junto com o CD a gravadora preparou um livro capa dura de 135 páginas de fotos da temporada Agosto/Setembro e da turne de Abril do mesmo ano. O combo irá se chamar Keep Them Warm.
A Venus ainda anunciou mais volumes da série Unedited Masters e um projeto de livro e DVD.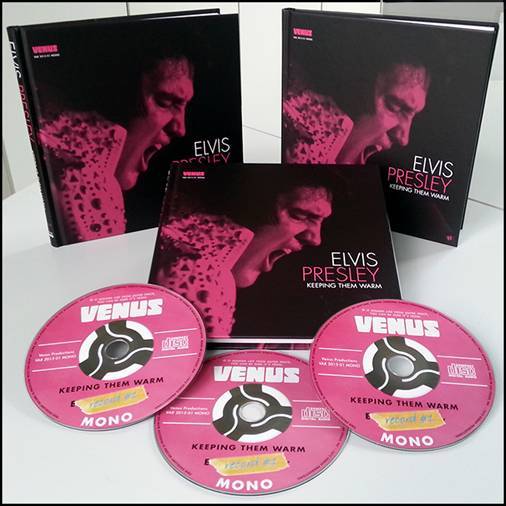 Em breve uma nova série de DVDs irá reunir em 3 volumes todas as filmagens amadoras de Elvis fora dos palcos. Intitulada Elvis Home Movies, a série promete trazer filmagens inéditas e raras remasterizadas. O primeiro volume trata dos anos 50.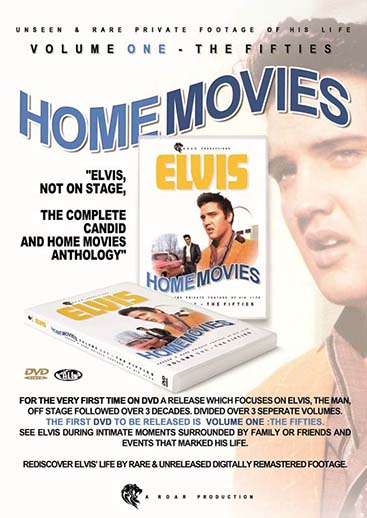 A série Legacy da Sony em breve contará com Elvis At Stax, uma coletânea de 3 CDs reunindo o material gravado por Elvis no Stax Studio. O material irá incluir uma seleção dos masters e outtakes.














A FTD divulgou uma prévia dos próximos lançamentos. Sold Out, Hot August Night e a versão em vinil de Elvis As Recorded Live On Stage, Memphis, TN. Embora a gravadora não tenha dado mais informações, especula-se que Sold Out trará possivelmente dois shows de Elvis em 1974, no dia 1º de Março em Tulsa e 19 de Março em Murfresboro.
Já Hot August night ser´ao show do dia 25 de Agosto de 1969. Ambos serão no fomrato mini-vinil com livretos.













O 1º filme de Elvis, Love Me Tender, será em breve lançado em alta definição. Além do filme, o Blu-ray contará com extras que incluem um mini documentário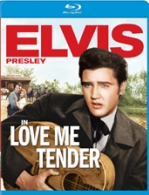 O Ex-Beatle Paul Mcartney fez sua primeira visita à Graceland. Paul visitou o "arquivo secreto" onde ficam armazenados milhares de objetos que pertenceram à Elvis e deixou uma palheta em seu túmulo. "É para Elvis tocar no céu", disse em sua conta no Twitter.













Filmagens de Elvis em Baltimore e Cincinnati em 1971 e Uniondale em 1973 apareceram num leilão na e-bay. De acordo com o vendedor, as filmagens tem cerca de 5 a 6 minutos cada. Confira algumas capturas de tela: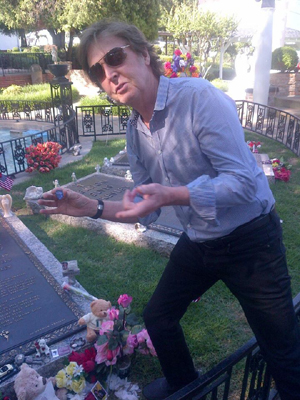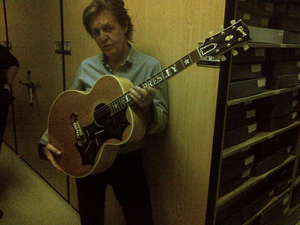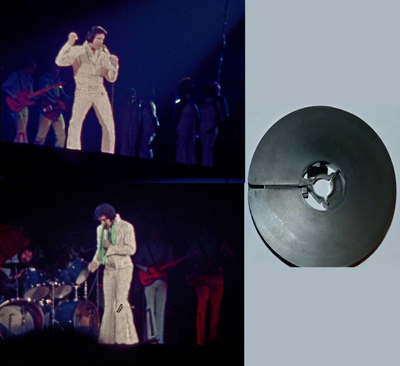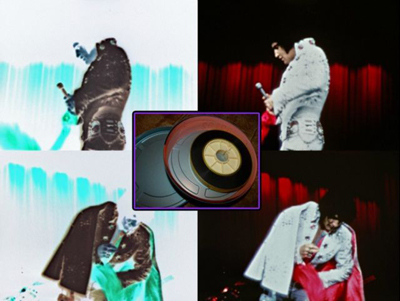 Um usuário do site FECC, BigBird, postou capturas de tela de uma filmagem 8mm inédita de Elvis em Phoenix, em 1970. Nas capturas, pode-se notar as câmeras da MGM que parecem estar apontadas para o palco.













Em breve Las Vegas será palco de mais uma exposição com artigos Elvis. Trata-se da The Kings Ransom Museum, exibição que conta com vvasta quantidade de objetos que pertenceram à Elvis. A meta é abrir para o público em Julho.
Confira fotos e detalhes na página do Facebook:
https://www.facebook.com/thekingsransommuseum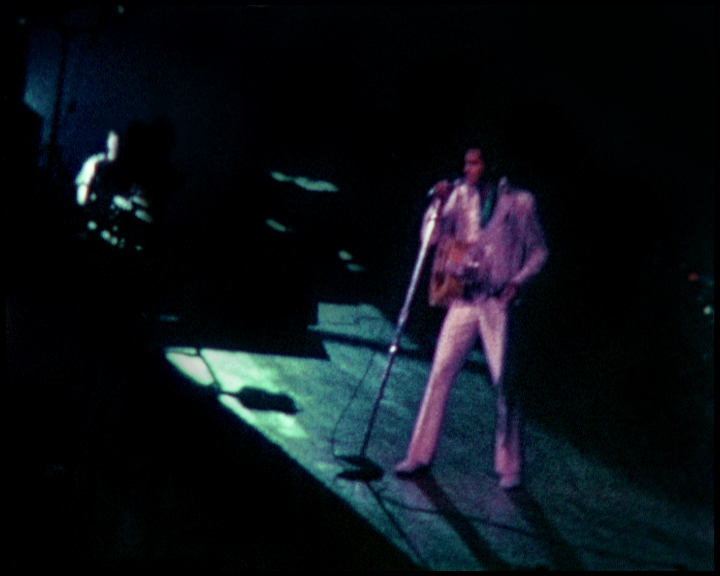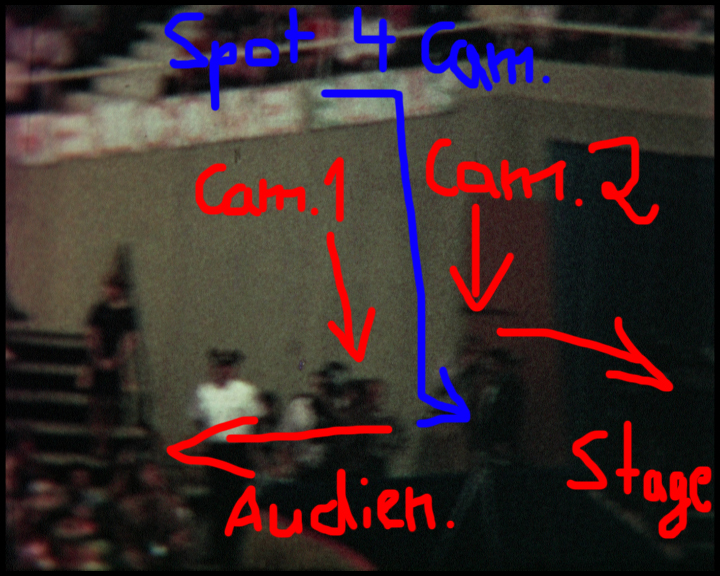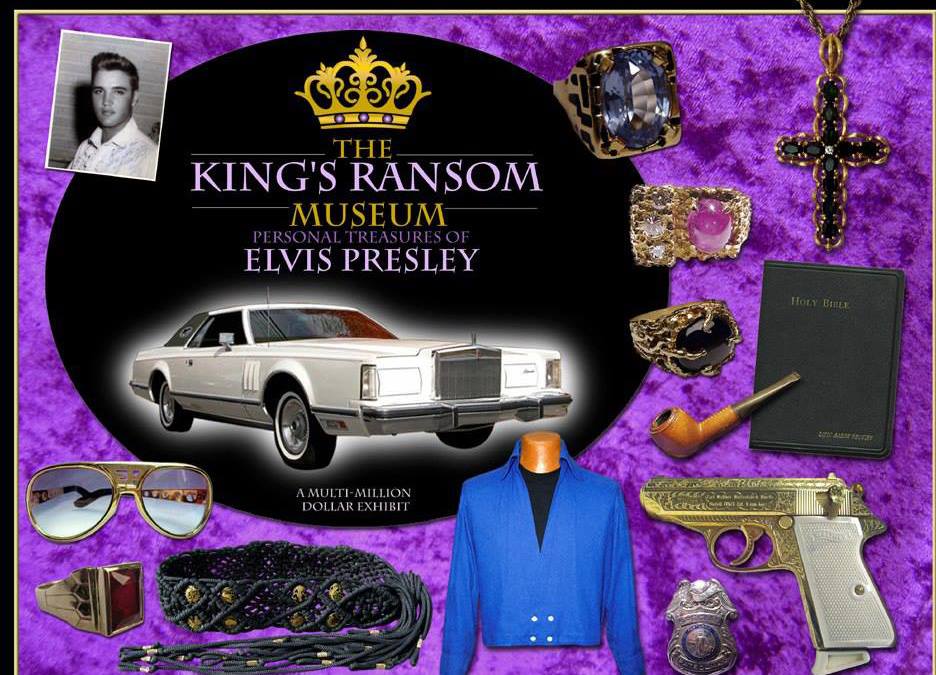 A Audionics anunciou o lançamento de "Houston, We Have A Problem..." O CD traz o show de Elvis na cidade do Texas, conhecido na literatura como seu pior show. A duração do CD é de 80 minutos, e com exceção de parte de See See Rider, está completo.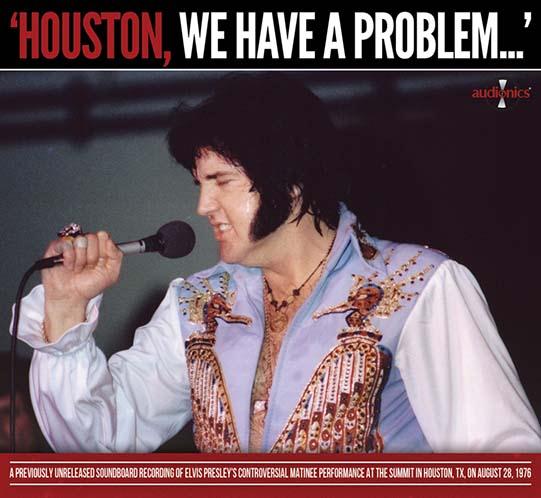 Mais um show da ótima turnê de Maio/Junho de 1975 será lançado em Soundboard. Será o show da tarde do dia 7 de Junho, em Shreveport, LA. Junto com o show do dia 7, estará o show do dia 6, em Dallas. Para o título do disco, a Audionics escolheu o bizarro Elvis Presley - The Creeping Crud Express!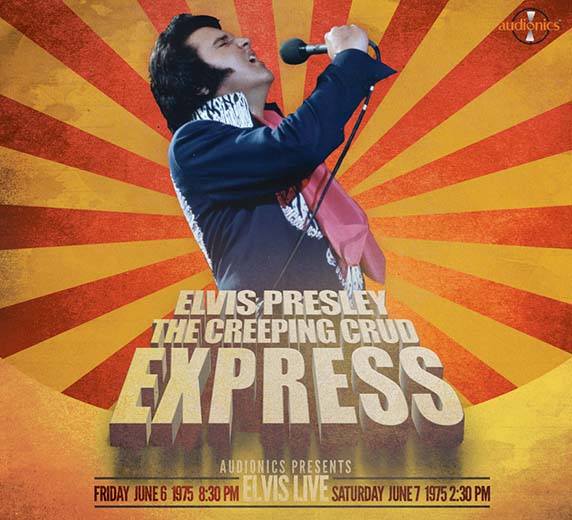 Em Outubro a FTD irá lançar 2 novos CDs com material de estúdio e ao vivo. Café Europa Sessions - G.I. Blues Vol 2 e The On Stage Season, que trará os shows de abertura e encerramento da temporada Janeiro/Fevereiro de 1970.
Além deles, a FTD irá trazer também a versão em vinil de From Elvis In Memphis.
Para Novembro a gravadora anunciou Moody Blue e The American Sound, 3º CD com material das sessões do American Studios em 1969,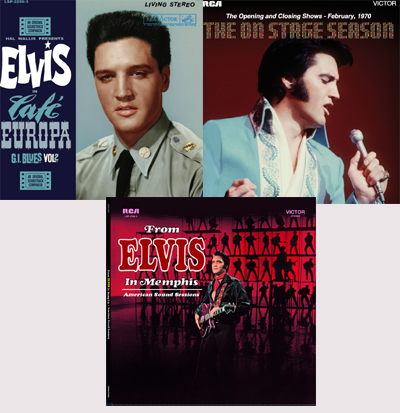 Segundo publicação do USA TODAY, de acordo com a empresa SoundExchange que monitora e contabiliza o conteúdo transmitido para TVs e rádios via Satelite, Elvis encabeça a lista dos artistas mais acessados. JLogo atraz de Elvis estão Bruce Springsteen e Pearl Jam. A lista ainda inclui Rihana na 4ª posição e The Beatles na 8ª
Fonte: USA TODAY.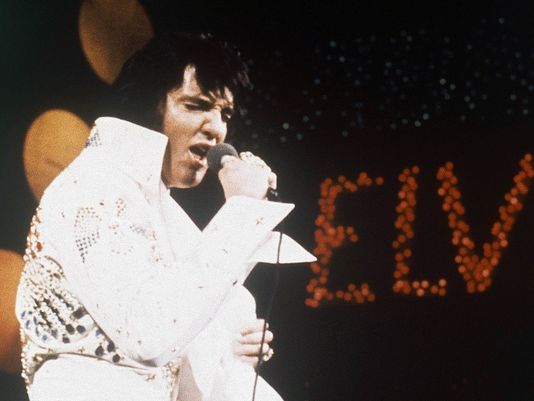 O próximo lançamento do selo Venus é Unedited Masters - Nashvile 1970 Revisited, contendo takes das sessões que dão nome ao CD, com mixagens diferentes das já conhecidas. O selo também anunciou para breve o lançamento de um livro com DVD contendo filmagens 8mm de Elvis na sua última temporada em Vegas.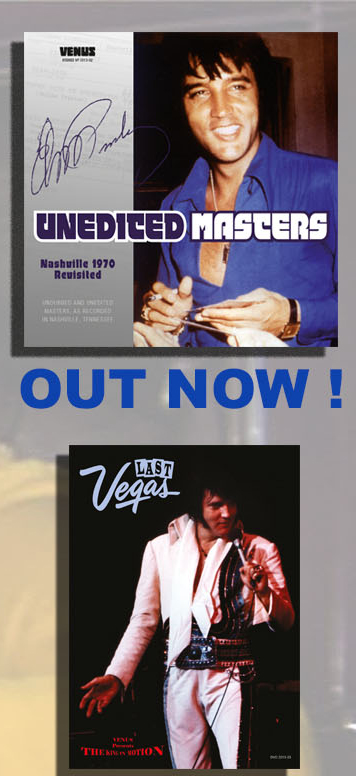 A Audionics irá colocar em breve no mercado uma remasterização do show de Elvis em Tuscaloosa, na turnê de Juno de 75. O show já havia saido no CD Deep Down South.A gravadora promete melhorias na qualidade sonora.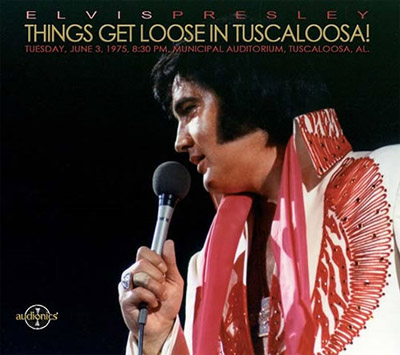 Mais dois show de platéia será lançado pela Audionics. Trata-se dos shows de 13 de Fevereiro e 10 de Fevereiro de 1973. Intitulado Echoes of Aloaha, é mais um da série "booth tapes" da Audionics.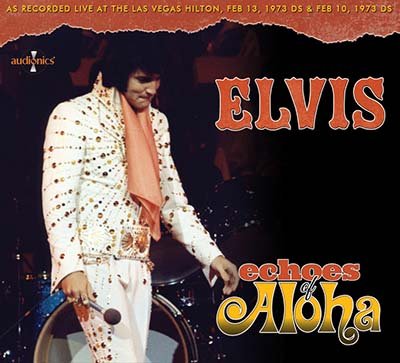 Last Vegas - The King In Motion é o primeiro volume da série da Venus com filmagens 8mm. O projeto inclui um livro de mais de 400 páginas com fotos da temporada e filmagens dos shows de 4 de Dezembo (40 minutos) e 3 de Dezembro ( 46 minutos), alem de fragmentos do show do dia 12 e do show de 5 de Dezembro de 1975, com aproximadamente 16 minutos.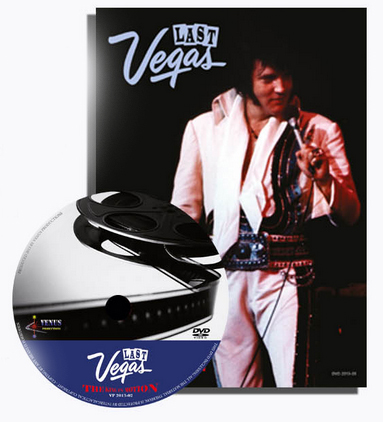 Após mais de 30 anos de silêncio, Ginger Alden, a última namorada de Elvis Presley, decidiu contar ao mundo sua história ao lado do cantor. O livro chama-se Elvis & Ginger, Elvis Presley Fianceé And Last Love Finally Tells Her History e segundo Ginger, pretende narrar a história de seu relacionamento com Elvis de maneira humana e corrigir fatos distorcidos.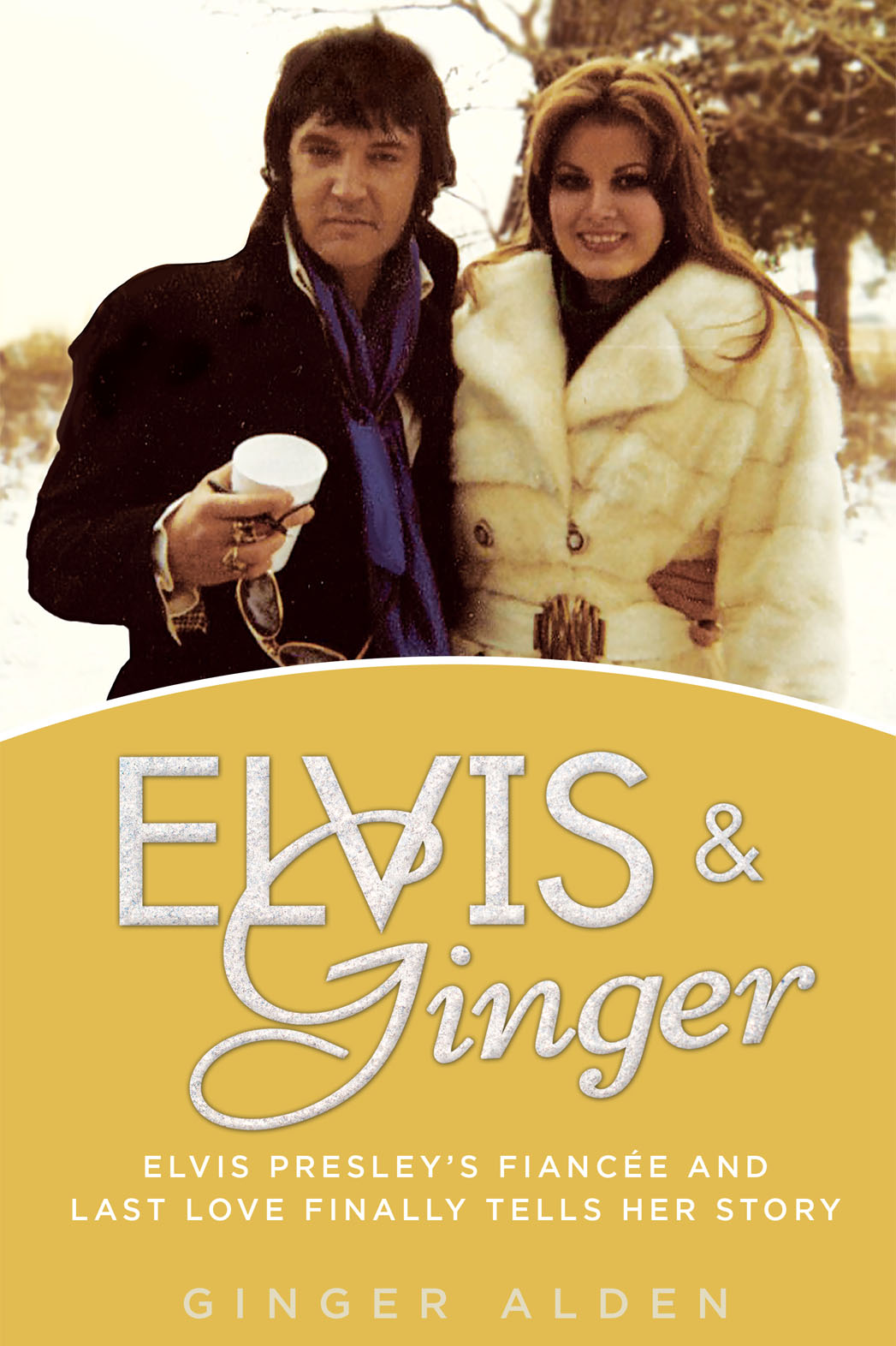 Last Vegas - The King In Motion é o primeiro volume da série da Venus com filmagens 8mm. O projeto inclui um livro de mais de 400 páginas com fotos da temporada e filmagens dos shows de 4 de Dezembo (40 minutos) e 3 de Dezembro ( 46 minutos), alem de fragmentos do show do dia 12 e do show de 5 de Dezembro de 1975, com aproximadamente 16 minutos.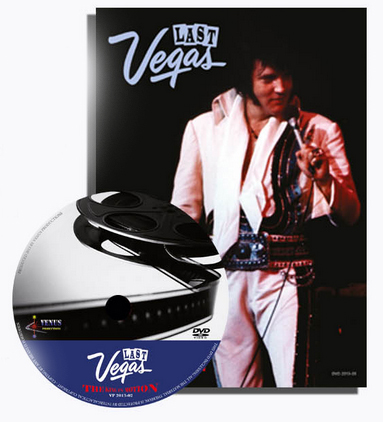 Mais dois show de platéia serão lançados pela Audionics. Trata-se dos shows de 13 de Fevereiro e 10 de Fevereiro de 1973. Intitulado Echoes of Aloaha, é mais um da série "booth tapes" da Audionics.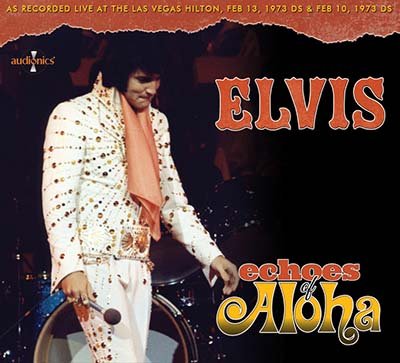 A FTD informou que irá distribuir no próximo ano o livro Something For The Girls, com material do segundo filme de Elvis,Loving You. De acordo com as informações divulgadas o livro conterá cerca de 550 páginas com muitas informações a respeito da produção do filme, e farta quantidade de fotos inéditas. Acompanhará o livro um CD com a trilha sonora, mas sem material inédito.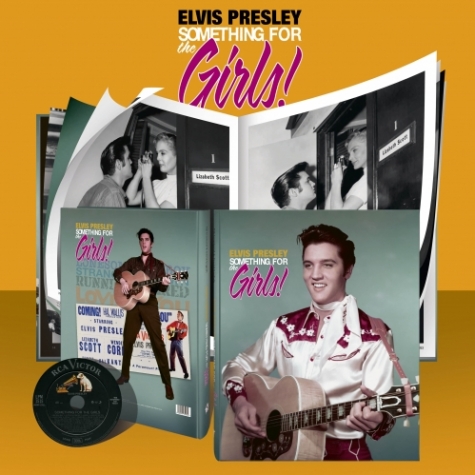 Várias filmagens inéditas de Elvis apareceram recentemente na internet, de diferentes fontes. No site FECC, um colecionador postou diversos GIFs animados, com cenas de diversas filmagens de Elvis no palco e fora dele, desde os anos 50 até 76. Enquanto isso no Youtube, uma emissora local, WKY News, colocou na página de vídeos, o conteúdo de uma lata de filmes arquivada pela emissora onde aparecem imagens do show de Elvis em Oklahoma em 19 de Abril de 1956.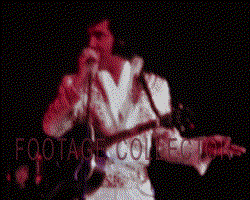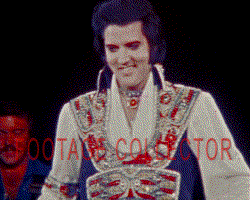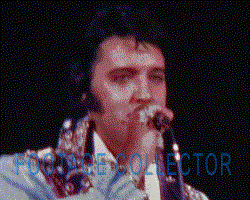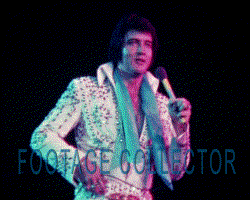 Mais dois show de platéia serão lançados pela Straight Arrow. Desta vez são os dois shows do dia 22 de Agosto de 1973, em Vegas. É mais um da série de gravações de platéia do tipo "booth record", sob o título de Endless Summer Festival.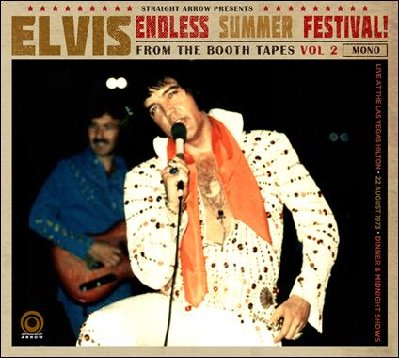 A FTD anunciou recentemente os dois próximos lançamentos do selo. Para muito breve teremos Destination USA e o álbum clássico Elvis, segundo disco da carreira de Elvis.
O primeiro é o dinner show do dia 4 de Setembro de 1972, lançado anteriormente pelos bootlgers como I´ll Remember You (Rock Legends) e Hilton Double Shot ( Madison). Além do show, o CD conta também com algumas faixas de um ensaio da temporada e ainda com faixas gravadas profissionalmente durante os shows.
Já Elvis, o segundo disco do cantor, será lançado sem nenhum material novo, já que os outtakes foram provavelmente destruídos pela RCA ainda na década de 60.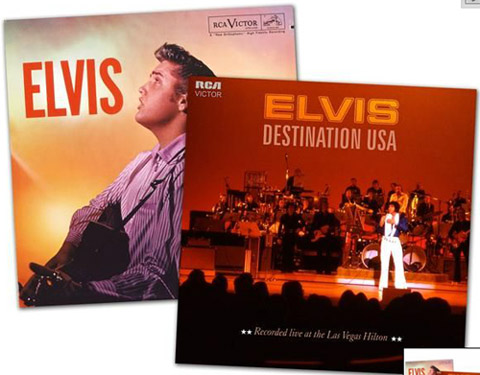 Fotos de Elvis em Portland, em 2 de Setembro de 1957 foram descobertas pelos arquivistas da Oregonian Midia Group. As fotos mostram Elvis com um grupo de jovens que após a publicação da descoberta, entraram em contato com o grupo. Fotos do show de Elvis naquele dia foram publicadas pelos jornais The Oregonian e The Oregon Journal, mas as demais fotos permaneceram nos arquivos até sua descoberta no começo de Abril. Veja mais fotos e a história completa, inclusive das crianças fotografadas com Elvis nos dois links abaixo:
Link1
Link2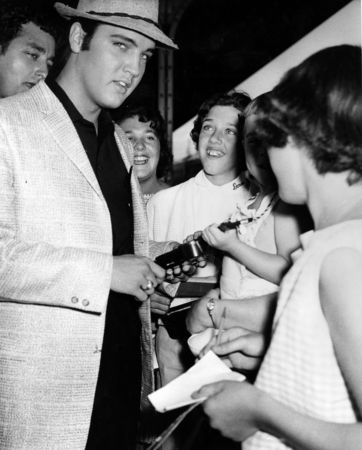 A gravadora Straight Arrow anunciou o lançamento de mais uma gravação de platéia. Trata-se do CD Walkin´ Talkin´City Blues, com o dinner show de 23 de Agosto de 1972. Confira fotos e tracklisting: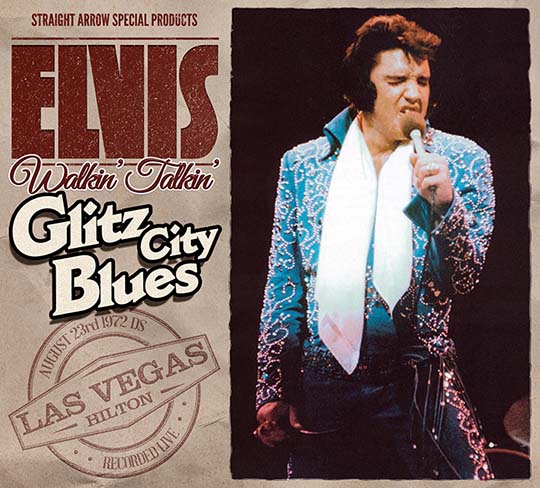 A Warner video anunciou para Agosto o lançamento do That´s The Way It Is remasterizado em alta de finição para o formato Blu-Ray. O filme será no formato com livreto, da mesma forma que uma nova versão de Viva Las Vegas a ser lançada à mesma época.












Love Me Tender e uma versão do FTD Stay Away, Joe em LP serão os próximos lançamentos da gravadora. Love Me Tender trará takes alternativos, um monólogo de Elvis para o especial The Truth About Me e os dois shows de Elvis em Tupelo em 1956. Confira os tracklistings: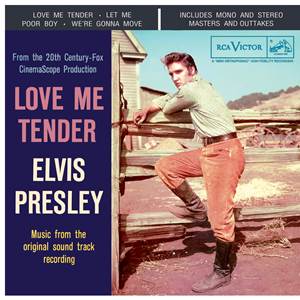 Cerca de 4 horas inéditas de filmagens amadoras inéditas e remasterizadas foram exibidas pelo usuário do fórum FECC, Footage Collector, em um evento na europa. Vários frequentadores do fórum comparecem ao evento e de acordo com o os presentes foram mostradas imagens de um show praticamente completo de Elvis em 1976, além de segmentos feitos em Cincinatti 1971, Buffalo 72, Graceland 73, Maryland 74, Las Vegas Agosto de 72, San Bernadino 72, e filmagens de Elvis nos portões de Graceland em 73, em suas casas em 1968 e 1969 e autografando para os fãs em 1956.
Confira abaixo, algumas cenas sensacionais que foram usadas para promover o evento.













A gravadora Straight Arrow lançará em muito breve não um, nem dois mas três shows feitos por Elvis nos dias 17 e 18 de Fevereiro de 1973. Os 3 shows são bastante paracidos, mas o show do dia 18 conta com uma rara versão de Little Sister/Get Back.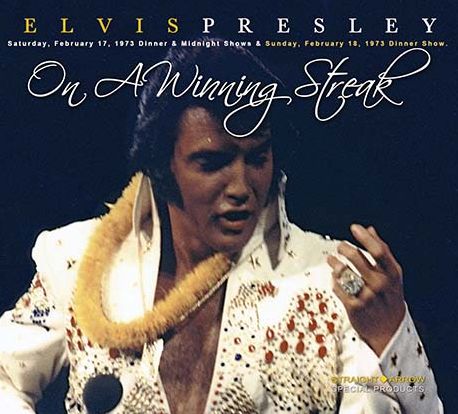 The Return to Vegas e From Memphis To Nashville 1961 serão os próximos lançamentos da FTD. O primeiro é o show da primeira temporada de Vegas lançado anteriormente como Opening Night 69 pela Fort Baxter e depois como The Return Of The Prodigy pela Gravel Roads. Já o segundo é um livro com CD cobrindo os shows de Elvis em Memphis em 1961, contendo fotos raras e inéditas. O CD trará a versão em Mono de Something For Everybody, uma conferência de imprensa e Elvis recebendo um título honorário.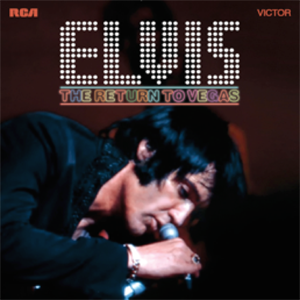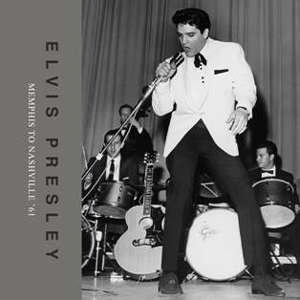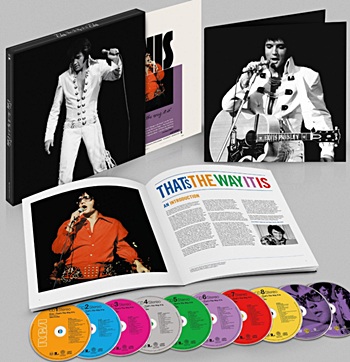 A Sony irá lançar em Agosto uma edição de luxo de That´s The Way It Is com 8 discos e um DVD duplo contendo o filme de 1970 e a edição especial de 2001. Dos oito discos só dois trazem shows inéditos. Também faz parte do pacote um livreto com fotos e informações. Confira os shows que fazem parte da caixa:
CD1 'That's The Way It Is' - Original Album
CD2 August 10 Opening Show - (FTD One Night in Vegas)
CD3 August 11 DS - Inédito
CD4 August 11 MS - ( Live In Las Vegas box set)
CD5 August 12 DS - Inédito
CD6 August 12 MS - ( 30th Anniversay box set)
CD7 August 13 DS - (FTD The Wonder Of You)
CD8 Ensaios - (30th Anniversary box set)














Um sensacional combo da Backdraft, Final Countdown To Midnight promete ser o lançamento definitivo do lendário show de Elvis em Pitsburgh na noite de 31 de Dezembro de 1976. Combinando CD, DVD e livro com centenas de fotos inéditas, Final Countdown To Midnight trará também cerca de 20 minutos de ângulos inéditos em 8mm além da remasterização dos ângulos já conhecidos da filmagem.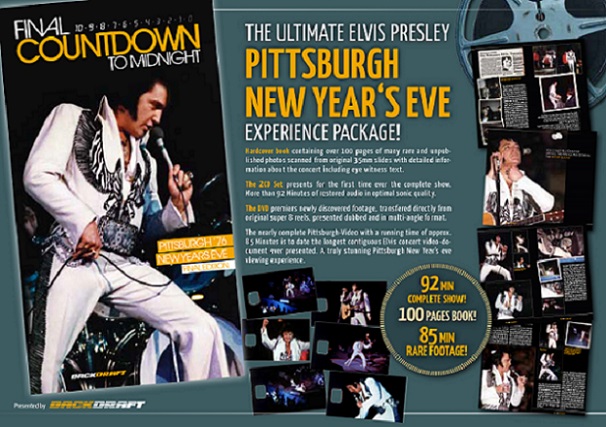 Ha exatos 60 anos, uma borboleta bateu asas no número 706 da Union Avenue. Era Elvis gravando That´s All Right Mamma. Apenas ele no violão, Scotty Moore na guitarra, Bill Black no baixo e Sam Phillips no gravador, testemunharam o bater de asas. Nenhum deles jamais podia imaginar o que iria acontecer, mas sabiam que o que tinham feito era algo muito, muito diferente. Nas palavras do biográfo Peter Guralnick, era " algo que nunca havia existido antes neste planeta".Três dias depois,numa noite quente de verão o DJ Dewey Phillips, diretamente de uma pequena estação de rádio, fez o bater de asas virar um furacão.O que aconteceu desde que Dewey disparou aquelas ondas de rádio está hoje nos anais
da história, profundamente sulcado na memória de quem viveu aquele verão e daqueles que nasceram muitos verões depois. De Beatles a Led Zeppelin. De Bob Dylan a Cee Lo Green. De Bono Vox a Justin Timberlake. Nas palavras de Bob Dylan: "Ouvir Elvis pela primeira vez é como fugir de uma prisão." Acima de tudo, mudou meteoricamente a vida daquele jovem que tinha muitos sonhos e nenhum tostão no bolso.
Seja o rebelde revolucionário da década de 50, ou o galã dos filmes leves da década de 60, ou ainda o superstar de cabelos e costeletas compridas que lotava arenas na década de 70, existe um Elvis para cada um de nós. De That´s All Right até He´ll Have To Go, existe uma canção para cada gosto.
E já que as ondas de rádio podem viajar para muito além de nossa galáxia, quem sabe em algum lugar deste vasto universo um homenzinho verde esteja balançando seu quadril, ou quem sabe suas antenas, ao
som daquela distante noite de verão no Tennessee.







Continuando sua série The King In Motion, a Venus lança em bvreve Wahoo In Nebraska, um combo de Livro, CD e DVD. O DVD traz a conhecida filmagem 8mm do show de Elvis em Omaha em 1974, devidamente sincronizado com o soundboard do show e como bonus, a filmagem feita por Bob Heis do show de Elvis em Dayton no mesmo ano, também em sincronia com o soundboard. O CD traz o soundboard do show de Omaha com as faixas na ordem correta( A FTD "corrigiu" o erro de Elvis que esqueceu de cantar Amen após I Got A Woman) e segundo os produtores com melhorias na qualidade de som.
O livro traz fotos de Elvis em Omaha, um dos melhores shows da turnê.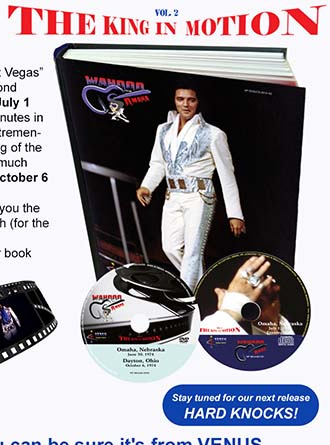 Elvis For Everyone e a segunda parte do livro dos compactos britânicos, Best Of British, The RCA Years 1957-1959, serão os próximos FTDs. O livro contará com fotos inéditas, demos de compositores e uma curiosidade, a gravação da secretária eletrônica de Elvis. Confira mais detalhes abaixo: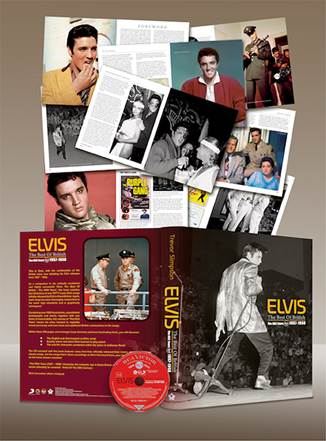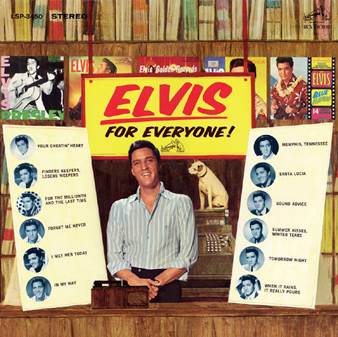 Dois shows gravados da platéia serão lançados pelo selo Straight Arrow. Dessas vez os CDs trarão as apresentações de Elvis em Lincon, 20 de Junho de 1977 e em Las Vegas, no dia 24 de Agosto de 1973.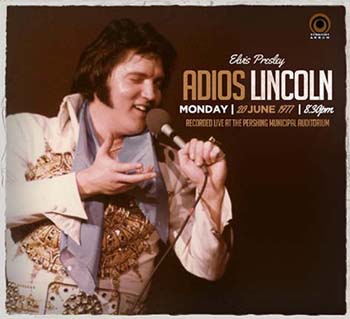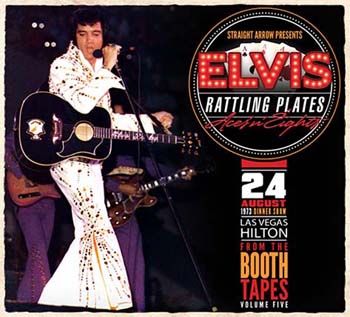 Segundo informações do site Gang Elvis Fan Club Of Brazil, a empresa São Domingos irá lançar no mercado brasileiro cadernos e agendas com o motivo Elvis. Confira o comunicado do site:
"São lindos cadernos e agendas OFICIAIS (EPE) , para 2015, com um acabamento de primeiro mundo.
Alem de capas maravilhosas ( que você pode conferir na nossa galeria de fotos) estampando nosso ELVIS, na parte interna você encontra, Adesivos
Linha do tempo contando sobre a vida de Elvis, Curiosidades sobre a vida e carreira do Rei do Rock!!!
Muto mais...
Procure uma papelaria perto de você e garanta ja a sua!!!!
Logo a empresa SÃO DOMINGOS e a GANG ELVIS FAN CLUB OF BRAZIL, irão fazer uma grande promoção !!! AGUARDEM !!!!
Mande um e-mail para
saodomingos@saodomingos.ind.br
e agradeça a iniciativa
Para saber mais acesse
www.radiogangelvis.com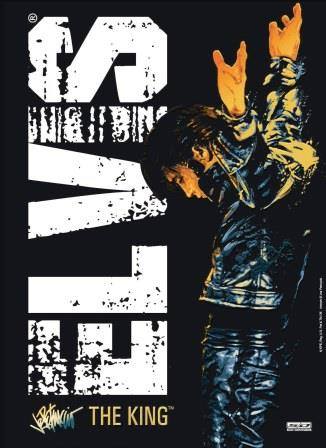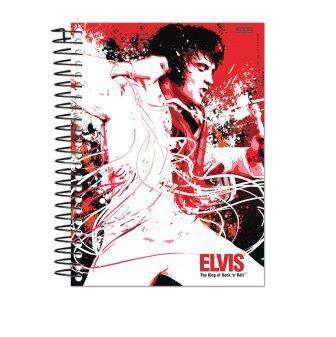 Os últimos FTDs de 2014 foram anunciados pela gravadora. Elvis in Florida trará o show de Elvis em Lakeland, FL, no dia 27 de Abril, bem como faixas bonus do segundo show. Além dele, Elvis Christmas Album, o vinil de Something For Everybody Sessions e Flaming Star farão parte da programação.













Morreu hoje o fotógrafo Alfred Wertheimer, famoso pela foto o beijo, e tantas outras que registraram a explosão de Elvis nas décadas de 50. Alfred foi o primeiro e último fotógrafo a ter acesso ao dia a dia de Elvis, com permissão para registrar momentos íntimos de sua vida. Seus registros desse período estão entre os mais cativantes da história de Elvis. Crédito da foto: Elvis.com











Os shows de Elvis gravados pelo fã Rick Rennie nos dias 5 e 7 de Fevereiro de 1970 serão relançados pela Straight Arrow, sobe o título A New Decade, A New Sound.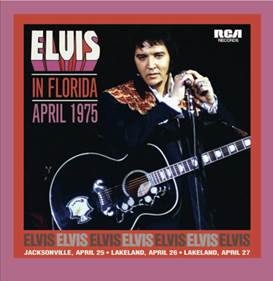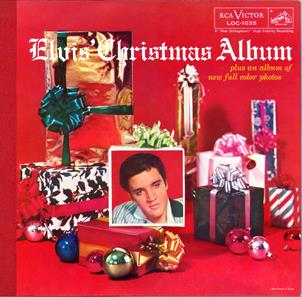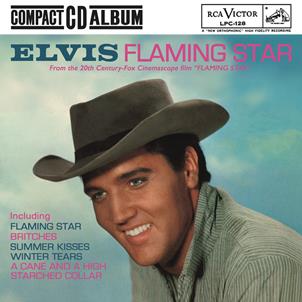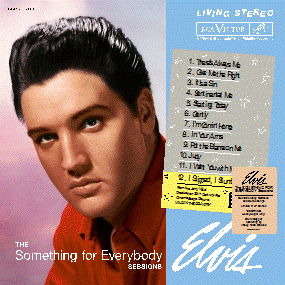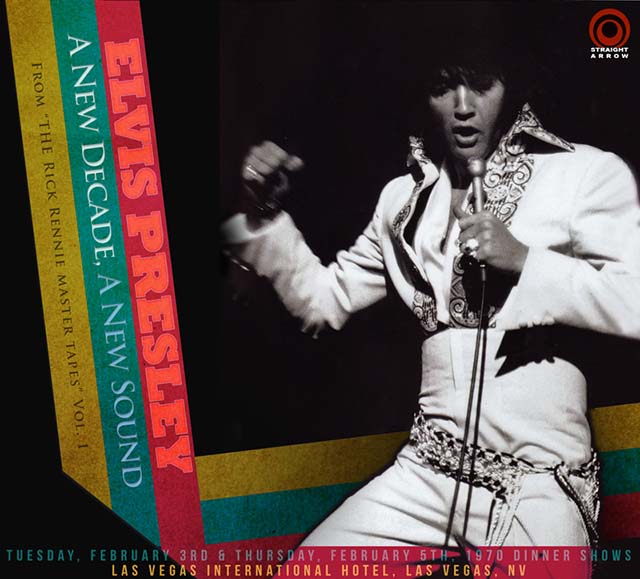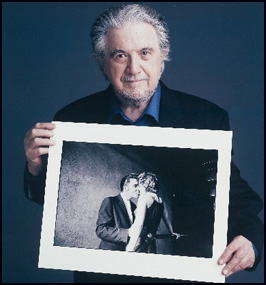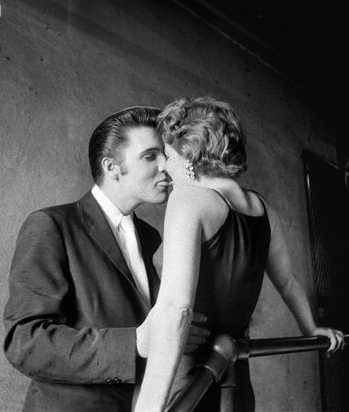 O ano de 2014 termina em poucos semanas, mas a Straight Arrow ainda achou tempo para lançar mais um último CD. Dessa vez a gravação de platéia é a do show do dia 26 de Maio de 1974 em Lake Tahoe. Com este lançamento, a Straight Arrow soma oito CDs neste ano.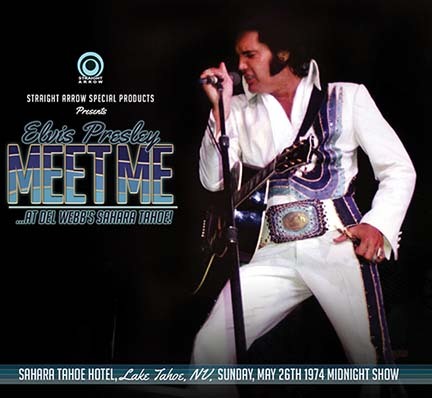 Morreu aos 77 anos a atriz Mary Ann Mobley. Sua carreira começou como Miss America na década de 50. Mary atuou com Elvis em dois de seus filmes na década de 60, Harum Scarum e Girl Happy.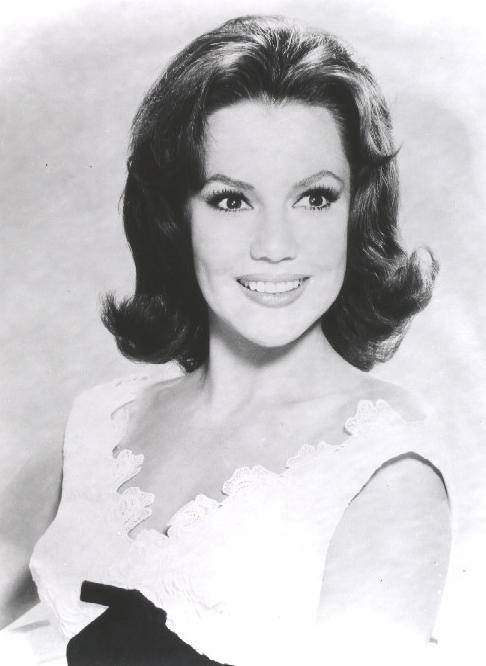 Morreu hoje em Nashville o maestro de Elvis, Joe Guercio. Joe se acidentou em casa e não resistiu aos ferimentos. Durante os anos 70 Joe Guercio trabalhou com Elvis tanto em suas turnês quanto nas temporadas em Vegas. Esteve também nas diversas apresentações do Elvis The Concert, turnê virtual que esteve na estrada por mais de uma década, inclusive no Brasil. Crédito da foto: Its Elvis Time.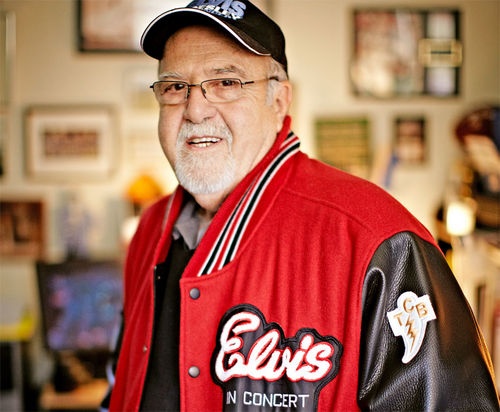 A FTD lançará em breve o livro/CD Rock Around The Bloch, documentando a apresentação de Elvis no Havai em 25 de Março de 1961.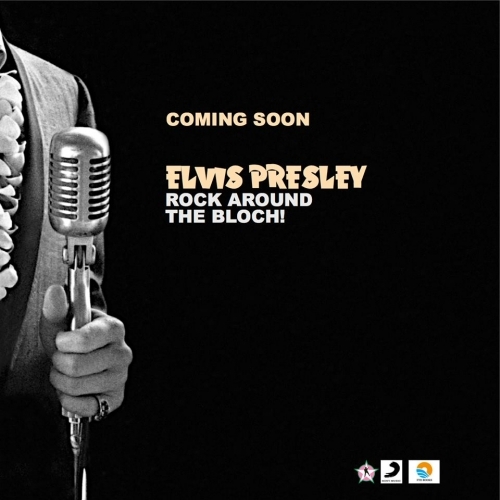 Talvez a gravadora pirata mais prolífica do momento, a Straight Arrow anunciou 2 novos lançamentos no mesmo mês. Loose As A Goose é uma reedição dos 2 tapes de 19 de Agosto de 1970, gravados por Rick Rennie, famoso fã de Elvis que registrou em excelente qualidade os shows de Elvis naquela temporada. Já Doin´ The Best I Can conta com dois shows da temporada de Janeiro/Fevereiro de 1973, gravados no dia 16 de Fevereiro. Ambos os shows fazem parte de 73 fazem parte da série de Booth tapes.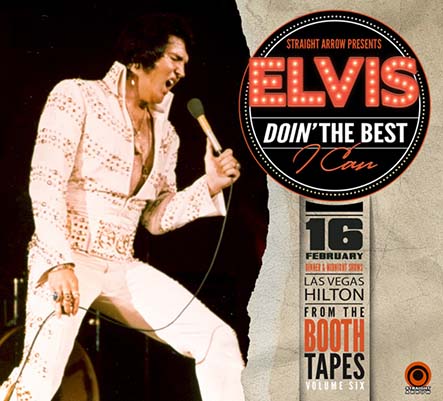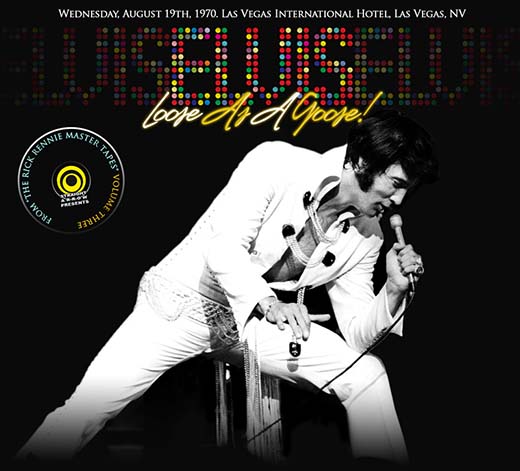 A FTD deve lançar em breve o vinil Elvis Now... and Again, trazendo material do disco Elvis Now de 1972, além de This Is Elvis, re-edição da trilha sonora do filme de 1981. Ainda não foram divulgadas mais informações.