Promised Land
Gravada em Dezembro de 1973, no famoso estúdio STAX em Memphis, Promised Land representa o que Elvis fez de melhor na década de 70 e é indiscutivelmente um dos melhores rocks de sua carreira.
Escrita em 1964 por Chucky Berry e lançada em seu álbum From St. Louis To Liverpool, a canção alcançou a 41ª posição na Hot 100 da Billboard e a 26ª no Reino Unido.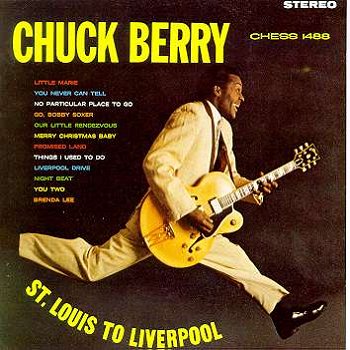 Chuck Berry -From St. Louis To Liverpool, 1964
A versão de Presley foi gravada em seis takes -com ênfase na guitarra e na bateria- dos quais quatro já foram lançados nas compilações Rhyhtm & Country, Platinum, Today, Tomorrow And Forever e no single, como master take. A versão da caixa Platinum traz um solo extra de James Burton, tornando esse take uma das melhores tentativas da canção. Lançada em 1974 como lado A do compacto, atingiu a 14º posição da HOT 100 da Billboard e a 9ª nas paradas britânicas, transformando-se no melhor desempenho da composição.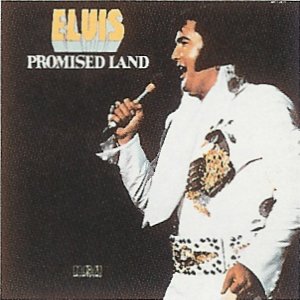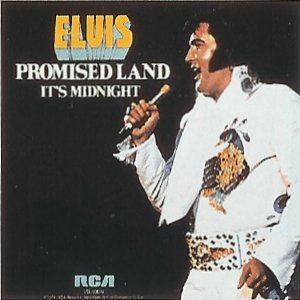 Elvis Presley -Promised Land, album 1975 - Compacto, 1974
Elvis a incluiu em seus shows em 19 e 20 de Agosto de 1974, voltando a utiliza-la em algumas ocasiões em Setembro/Outubro do mesmo ano e em diversos concertos em 1975.
Além de Elvis, Johnny Rivers, James Taylor e a banda Grateful Dead também regravaram o clássico de Berry.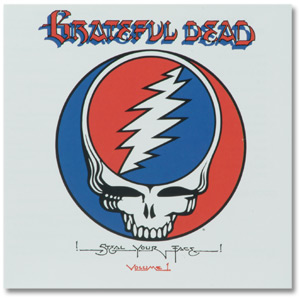 Grateful Dead - Steal Your Face , lançado em 1976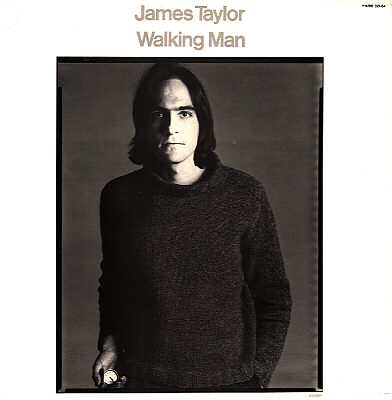 James Taylor- Walking Man, 1974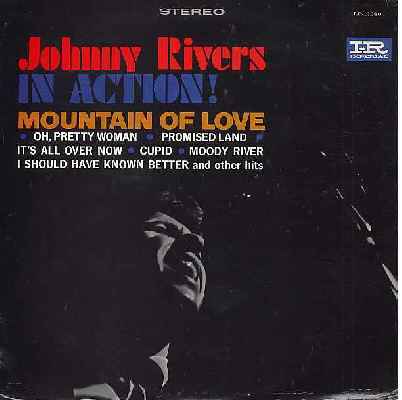 Johnny Rivers - In Action, 1965
Promised Land
(letra & musica: Chuky Berry)

I left my home in Norfolk Virginia
California on my mind
I straddled that Greyhound
And rode into Raleigh
And on across Caroline

We had motor trouble that turn into a struggle
Halfway across Alabam'
And that hound broke down and left us all stranded
In downtown Birmingham

Right away I brought me a through train ticket
Ridin' across Mississippi clean
And I was on that midnight flyer out of Birmingham
Smoking into New Orleans

Somebody help me get out of Louisiana
Just to help me get to Houston Town
There are people there who care a little about me
And they won't let the poor boy down

Sure as you're born brought me a silk suit
Put luggage in my hand
And I woke up high over Alburquerque
On a jet to the promised land

Working on a T-bone steak a la carte
Flying over to the golden state
Ah when the pilot told us in thirteen minutes
He would set us at the terminal gate

Swing low chariot come down easy
Taxi to the terminal zone
Cut your engines and cool your wings
And let me make it to the telephone

Los Angeles give me Norfolk Virginia
Tidewater four ten o nine
Tell the folks back home this is the promised land calling
And the poor boy is on the line

Working on a T-bone steak a la carte
Flying over to the golden state
Ah when the pilot told us in thirteen minutes
He would set us at the terminal gate

Swing low chariot come down easy
Taxi to the terminal zone
Cut your engines and cool your wings
And let me make it to the telephone

Los Angeles give me Norfolk Virginia
Tidewater four ten o nine
Tell the folks back home this is the promised land calling
And the poor boy is on the line


®Texto e pesquisa: Sergio Luiz Fiça Biston