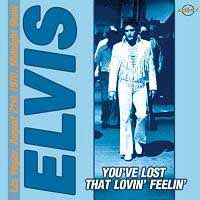 You´ve Lost That Loving Feeling
Show gravado no dia 21 de Agosto de 1970, Midnight Show em Las Vegas, Nevada.
Músicas:
Opening Vamp
That´s All Right
I Got A Woman / Ave Maria
Tigerman
Elvis conversa com a platéia
Love Me Tender
I´ve Lost You
Crying Time
I Just Can´t Help Believing
You´ve Lost That Loving Feeling
Polk Salad Annie
Band Introductions
Johnny B. Goode
Band Introductions
Apresentação de celebridades
The Wonder Of You
Along Came Jones (Algumas linhas)
Heartbreak Hotel
One Night
All Shook Up
Blue Suede Shoes / Whole Lotta Shakin' Goin' On / Blue Suede Shoes
Hound Dog
Bridge Over Troubled Water
Suspicious Minds
Can´t Help Falling In Love
Oh Happy Day (Bonus do dia 14/08/1970)
When The Snow Is On The Roses (Bonus do dia 24/08/1970)

® 2006 Elvis Collectors Brasil. O conteúdo deste site, seus textos e layout são de exclusividade do mesmo. Qualquer reprodução do seu conteúdo sem prévia autorização dos proprietários é proibida e consiste em falta de ética.