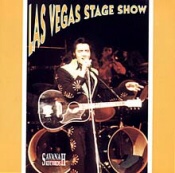 Las Vegas Stage Show
Show gravado em Las Vegas no dia 30 de Agosto de 1971, Dinner Show.
Músicas:
2001 Theme
That´s All Right
I Got A Woman / Amen
Proud Mary
Sweet Caroline
Polk Salad Annie
Johnny B. Goode
It´s Impossible
Blue Suede Shoes
Whole Lotta Shakin' Goin' On
Heartbreak Hotel
Teddy Bear - Don´t Be Cruel
Hound Dog
Elvis conversa
Love Me Tender
Band Introductions
I´m Leaving
Bridge Over Troubled Water
Can´t Help Falling In Love
Closing Vamp
Bonus:
Such A Night (30/12/1976)
Make The World Go Away (08/08/1973 MS)
What Now My Love (23/02/1973 CS)
Elvis apresenta celebridades (23/02/1973 CS)
Jailhouse Rock / Amen (18/08/71 DS)
All Shook Up (01/08/1971 MS)
Can't Help Falling In Love (14/09/1970)

® 2006 Elvis Collectors Brasil. O conteúdo deste site, seus textos e layout são de exclusividade do mesmo. Qualquer reprodução do seu conteúdo sem prévia autorização dos proprietários é proibida e consiste em falta de ética.