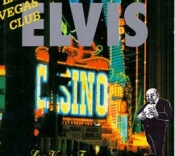 Las Vegas Fever Volume 1
Show gravado no dia 21 de Fevereiro de 1971, Midnight Show em Las Vegas.
Musicas:
That´s All Right
I Got A Woman / Amen
Jailhouse Rock / Love Me
Mystery Train / Tiger Man
Sweet Caroline
You've Lost That Lovin' Feelin'
Polk Salad Annie
Something
Johnny B. Goode
Don´t Be Cruel
Heartbreak Hotel
Blue Suede Shoes
Little Sister / Get Back
It´s Now Or Never
Hound Dog
The Impossible Dream

® 2006 Elvis Collectors Brasil. O conteúdo deste site, seus textos e layout são de exclusividade do mesmo. Qualquer reprodução do seu conteúdo sem prévia autorização dos proprietários é proibida e consiste em falta de ética.